"It was one of the best trips we have ever taken. Professor Lear is knowledgable, personable, and funny, and his explanations cover a wide range of topics, including things that get left out in most tours." — Bennet Marks
Gay Gods and Heroes
Combine our Greece and Italy tours into one fantastic trip

September 24-October 14, 2020
---
In the 18th and 19th centuries, gentlemen completed their education by going on the so-called Grand Tour, to experience the cultural riches of Italy and Greece.  Well….welcome to the gay Grand Tour.  Greece and Italy are two of the world's most amazing countries, renowned for their beautiful landscapes, their beautiful people, their delightful cuisines, their fascinating history and art.  On this trip, you can experience all that—and probably for the first time in modern history, experience it through a gay lens.  Because these are countries with amazing *gay* histories and cultures, from the ancient Greeks, whose myths and legends told of gods and heroes who had male lovers, and who considered male same-sex love the root of courage, to the Italian Renaissance, where the greatest artists of Western history rediscovered the male nude by portraying the apprentices who were also their great loves.  So come complete your gay-ducation, while enjoying two of the loveliest countries on the gay gods' earth.
Gay Italy History & Art
The splendor of ancient Rome…the glory of the Renaissance…the magnificence of the Baroque—Italy is the artistic treasure house of Western civilization. But there is a side to Italy's story that most people aren't aware of: gay Italy.  From the Caesars to Michelangelo to Visconti and Pasolini, Italy is a storehouse of gay history—and many of its artistic treasures celebrate same-sex love.
Join us as we reveal the gay side of this amazing country. Our tour begins in Rome—capital city of emperors, popes and artistic geniuses. We learn about the history of same-sex love as far back as the Etruscans, and discover the secret lives of the emperors—from Caesar and Nero to Hadrian and his lover Antinous, worshipped as a god after his suicide. We follow in the footsteps of Caravaggio—rebel against artistic and sexual convention—and visit the settings of Tosca and other operas. continue reading…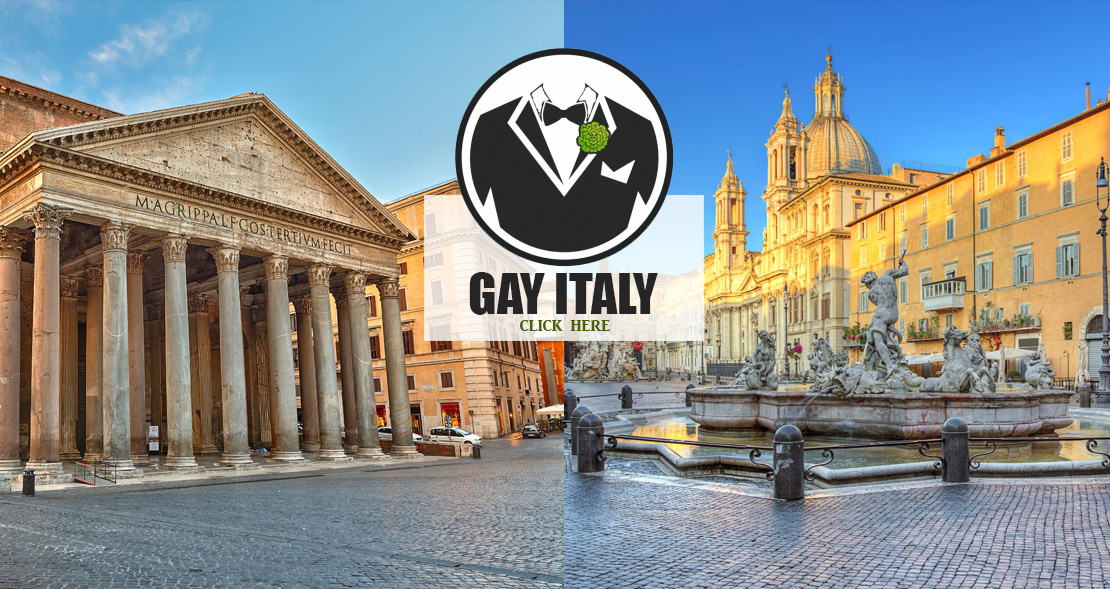 Gay Greece History & Art
The ancient Greeks are important to all of us because they are the inventors of so much in our culture—democracy, philosophy, theater and art. Yet they are even more important to gay people—because they practiced same-sex love and associated it with positive values such as education, loyalty and courage. Discover your roots on this eye-opening tour of Greek culture and its gay side, from Achilles to Athens to Alexander.
We start in Athens, the cultural center of the Greek world both then and now. Expert archaeologist guides will show us the famous temples of the Acropolis, but also lesser-known sights, such as the Agora, the center of ancient Athenian daily life. And of course we'll visit the world-famous National Archaeological Museum, with its amazing collection of ancient art. continue reading…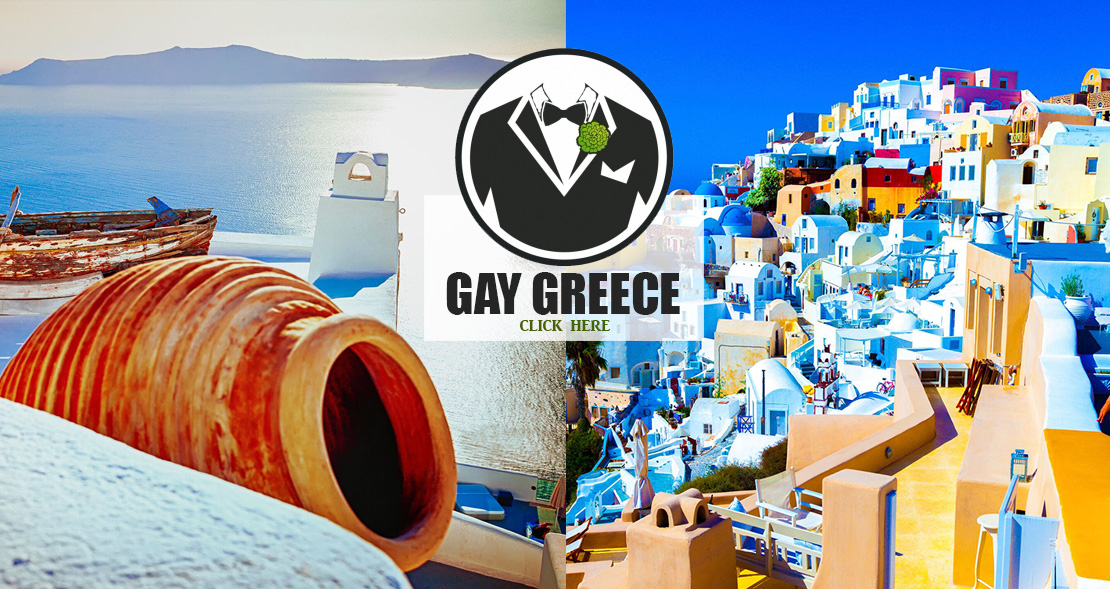 To learn more, contact us at info@www.oscarwildetours.com or (646)560-3205.
---
Group Size: Maximum 14
Single Supplement may apply
Please note that this tour involves walking tours of cities and museums.
---
Save
Save
Learn Greece & Italy's Gay Stories:
---
* Zeus, the king of the gods, and his boyfriend Ganymede
* Achilles and Patroclus, the great bromance of Greek legend
* Socrates, the sage of Classical Athens, and his love for Alcibiades,
the famous traitor
* The wild sex lives of the Caesars
* Alexander the Great and his lover Bagoas,
the eunuch of the King of Persia
* Hadrian and the boyfriend that became a god
*Nude athletics
Michelangelo, Leonardo, Caravaggio, and the gay
side of the Renaissance Lord Byron, Oscar Wilde and
early gay tourism in the Mediterranean
and much much more.
---
Visit Athens, Mycenae, Epidauros, Delphi, Santorini, Mykonos, Delos,
Rome, Naples, Pompeii, Paestum, Capri, and Florence.
Stay in wonderful hotels and eat like kings while
exploring the art and history of the Classical world
and Renaissance from the gay side, with
renowned gay historian and guide Professor Andrew Lear
Frequently Asked Questions
---
click on the question to reveal the answer
Who Is Professor Andrew Lear?
Professor Andrew Lear combines a love of travel with a passion for gay history, and he brings both of those attributes to Oscar Wilde Tours.
Professor Lear holds a B.A. from Harvard and a Ph.D. from UCLA. He has published a widely praised book on male-male love in ancient Greek art, as well as a number of important scholarly articles in this area… READ MORE
What meals are included?
Breakfast is included every day in our tours, and on most days we include either lunch or dinner, according to the itinerary. On this tour we include all breakfasts, 4 lunches, and 5 dinners.
What is the level of the hotels?
Our hotels are chosen for excellent 4* quality, historic charm, and central location.
Is this a good tour for single travelers?
Singles are very welcome! Our groups generally consist of a mix of couples and singles, and there is generally a nice group ethos, so no-one will ever feel left out. Single rooms are available, with a supplement; we are also happy to try to find you a room-mate if you would prefer.
Is this tour designed for first-time visitors?
We try to design our tours both for repeat and first-time visitors. We include a number of lesser-known sights, but also major sights—which we see from the perspective of their often ignored gay history.
Who is this tour a good fit for?
Our tours focus on LGBT history and art and are designed for groups of LGBT people. They are however open to the LGBT-friendly as well.
Is this a good tour for people with difficulty walking?
All of the main sights in the tour are visited on foot, on walking or museum tours. There may be uneven ground, for instance in archaeological sites, and steps in some museums or historic houses. The amount of walking is not, however, excessive: we rarely exceed 2 miles a day. We travel from site to site by train or air conditioned bus (or at times, in major cities, in fleets of taxis or limousines).