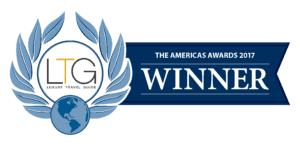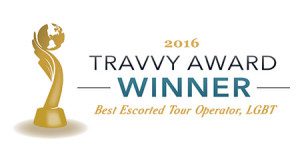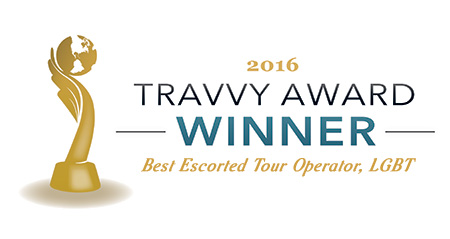 "Oscar Wilde Tours is an idea that is long overdue, and I can't imagine anyone better to launch it than Professor Andrew Lear.
His erudition as a scholar–as well as his considerable wit and charm–make him the perfect travel guide to gay history." —
Stephen Fry
About Oscar Wilde Tours
Gay Pride is more and more important in the world today—and Oscar Wilde Tours lets you explore it more deeply than ever! As heirs to a tradition that is central to civilization, LGBT people can truly take pride in their forebears, who count among their number such greats as Sappho and Socrates, Michelangelo and Leonardo da Vinci, Shakespeare, Tchaikovsky and Virginia Woolf, the genius dancer Nijinsky, the literary revolutionary Thomas Mann, and of course, the sublime Oscar Wilde himself.
Their contributions show that same-sex love has been at the heart of many of the world's great cultural flowerings. From ancient Greece and Rome, to Meiji Japan and Ottoman Istanbul; from Renaissance Florence to fin de siècle London; from Paris of the Lost Generation to Weimar Berlin, Oscar Wilde Tours takes you to places where these moments are still palpable. We show you the art, we tell you the stories, and we connect you to the great heritage of which you are the heirs.
This season, come experience five gay history tours with us:  our excursion to the Dublin Gay Theatre Festival (May 10-14), Gay London/Gay Paris from August 14 to 22; Gay Amsterdam August 22 to 25; Gay Greece, from Achilles to Alexander and Beyond from September 26 to October 4; and/or Gay Italy, from Caesar to Michelangelo and Beyond from October 5 to 14. You can even combine Greece and Italy in our Gay Gods and Heroes package for a substantial saving. With superb hotels, gourmet restaurants, carefully curated itineraries and—as always—the expert guidance of our founder, Professor Andrew Lear, our tours offer you an unforgettable journey to the heart of gay pride!
Book your Oscar Wilde Tour Now
To book your tour, please contact